The following is a transcript of the Hypebeast article linked below. Be sure to give them a click!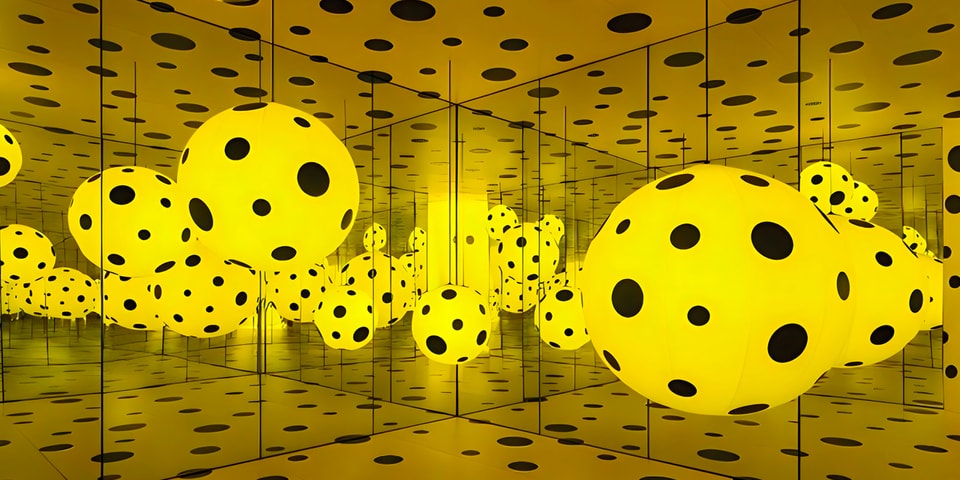 ---
It's been quite the year for Yayoi Kusama. Having kickstarted 2023 with a major collaboration with Louis Vuitton and a retrospective exhibition at Hong Kong's M+ Museum, the acclaimed Japanese artist is set to debut a three-story infinity room at WNDR Museum in Chicago.
Dots Obsession has previously toured around the world and most recently went on view in 2018. The latest iteration sees the walk-in installation dripped in an all-yellow aesthetic, where Kusama's siganture dots orbit around the space and across the museum walls. "Since my childhood, I have always made works with polka dots. Earth, moon, sun and human beings all represent dots; a single particle among billions," the artist previously said in a statement.
Kusama's 2017 masterpiece, Let's Survive Forever, which is currently on view in Chicago, will move to WNDR's newly minted space in Boston after the current show concludes on April 30. "Yayoi Kusama is perhaps the most prolific and celebrated living artist with a truly inspiring history of creative genius, and we are committed to the idea that her work should be experienced by the public as a source of awe and inspiration," said WNDR Museum creative director David Allen in a statement.
"At WNDR Museum, we are disrupting the sense of exclusivity and distance that too often has marked the experience of art, and we are redefining the museum as a source of engagement and inspirational playfulness – in that spirit, we're thrilled to bring these iconic Kusama infinity room installations to WNDR guests in Chicago and across the country," Allen added.
Dots Obsession will go on view at WNDR Chicago starting on Friday, May 12. Meanwhile, WNDR's Boston location will open early this summer.