The following is a transcript of the San Diego Union Tribune article linked below. Be sure to give them a click!
---
Opening in the Gaslamp Quarter on Wednesday, the San Diego outlet is the second location of the Chicago-born interactive museum company.
By Pam Kragen


In recent years, immersive art exhibitions where visitors can walk through rooms filled with projection-mapped paintings and animated designs have become all the rage with experience-seeking ticket-buyers. A good example was the popular "Beyond Van Gogh" that drew sold-out crowds to the Del Mar Fairgrounds for several months last winter.
But at the new WNDR Museum, which opens next Wednesday in San Diego's Gaslamp Quarter, the art will be both visual and tactile. The two-story, permanent museum space will launch with just over 20 exhibits that visitors can not only touch but, in many cases, transform.
There's a light floor that reacts to every touch or step; a walk-through house-like structure that fills with lightning, thunder and other effects; a quantum mirror room filled with digital art projections; a virtual reality "metaverse" where guests can play a game as they walk through different "infinity" rooms; and a room that will fill itself with digital art based on prompts the guest submits to an artificial intelligence program.
WNDR Museum President Ryan Kunkel said the WNDR (pronounced "wonder") experience is suited for all ages, but its target market is adults in the 18 to 35 age range who are looking for something different from the traditional museum experience.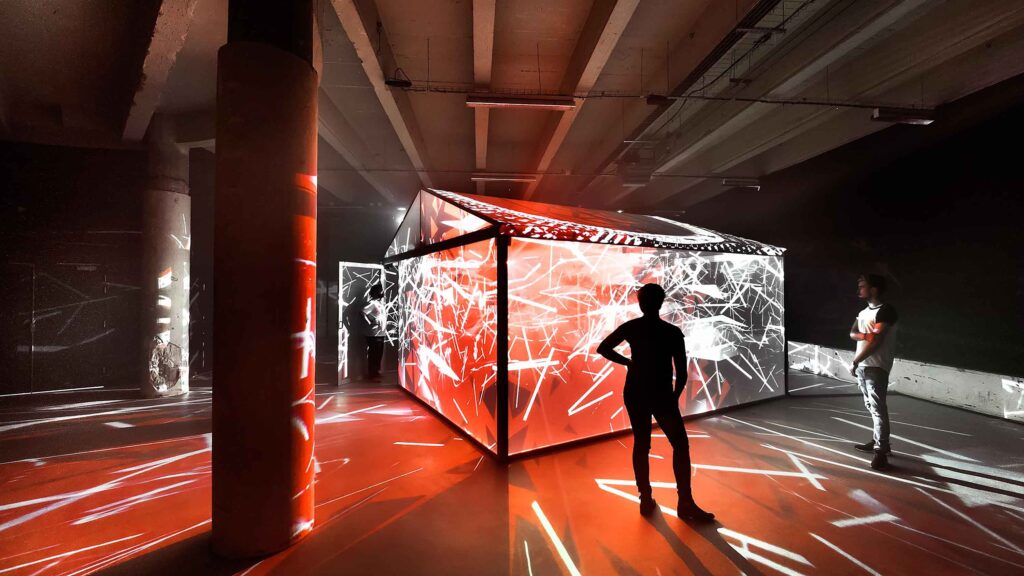 "The biggest differentiator is the fact that our experience is not complete without you, the guest," Kunkel said. "It takes that interaction and no two guests have the same experience. We're not building a ticketed experience, we're building a community around art and technology. We revel in the idea that we're the anti-museum. So many traditional art museums aren't accessible to many in the community and accessibility is at the core of everything we do. That means engaging, touching and playing instead of 'don't touch' or away.' "
The 15,000-square-foot museum is located on the first two floors of a historic building on Market Street. It's the second location of WNDR, which started as a pop-up experience in Chicago's West Loop in 2018 and later moved into a permanent space there. Two more will open later this year in Seattle and Boston.
The museum's creator is tech entrepreneur Brad Keywell, who heads Uptake Technologies, an industrial AI software provider. Although most of the exhibits at WNDR Museum involve the use of software and design technology, each museum will also feature traditional media such as sculpture. One of the initial exhibits at the San Diego location is a display of graffiti art by the late New York contemporary artist Keith Haring.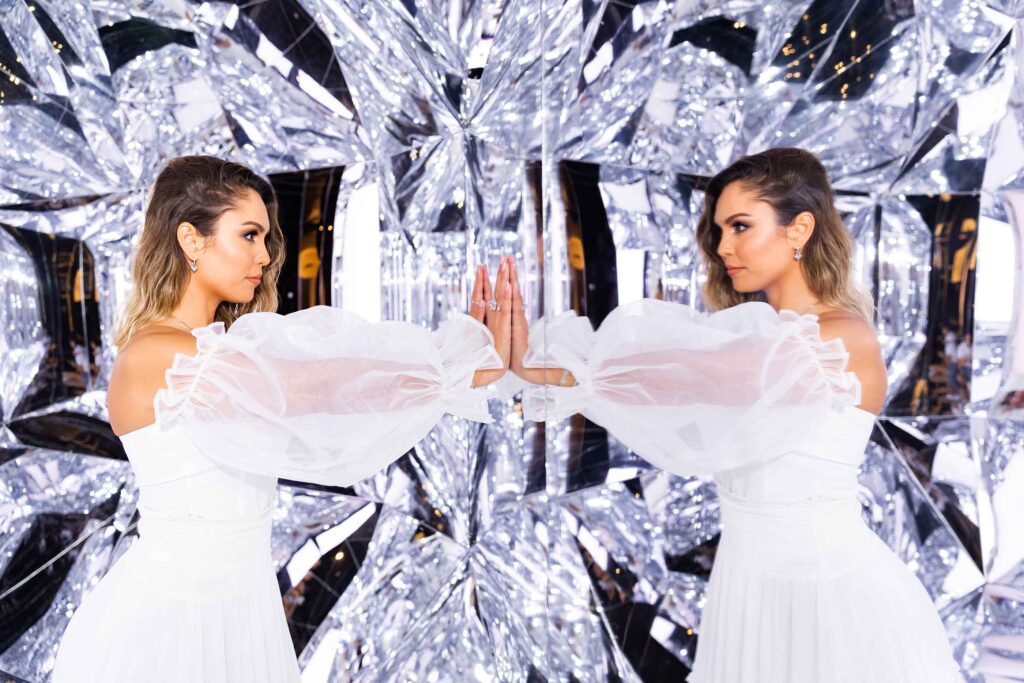 Kunkel said San Diego was chosen as WNDR's first expansion location for a number of reasons.
"We found in San Diego a thriving local arts community, but we also saw a void in terms of having a place that integrates art technology in the way that we do," Kunkel said. "From all our relationships with local partnership, from the mayor's office to the arts scene, the welcome we've received there has been remarkable. San Diego may at times be overlooked by its larger northern neighbor, but we feel San Diego is the perfect home for us."
The San Diego location will have a lounge area that's open to all without a ticket, and low-income school groups will be able to visit at no cost. The museum also has a classroom space, where local school districts can bring in groups for STEAM (Science, Technology, Engineering, the Arts and Math) curriculum. Kunkel said the museum is also planning pop-up installations around the county, including one coming up in Little Italy.

WNDR Museum
When: Museum opens Wednesday. Timed entry slots: Noon to 9 p.m. Mondays-Thursdays. 10 a.m. to 11 p.m. Fridays and Saturdays. 10 a.m. to 8 p.m. Sundays
Where: 422 Market St., San Diego
Tickets: $38, general. $28, ages 3 to 12
Online: wndrsandiego.com
pam.kragen@sduniontribune.com